Finally, we have a Google Doodle which is pretty cool. It's actually even nice for your ears (do you remember the one with Pac-Man? I love that game but every time when I opened Google I jumped on my chair:)
So John Lennon would have been 70 years old today and here is Google Doodle which we will see on our screen during the next 24 hrs: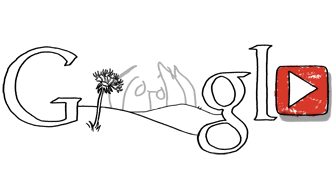 although when we click on it, a video of animation will load, featuring Lennon's cartoon mock up of himself, with Imagine being played in the background. Happy Birthday, Mr Lennon!